Greetings Girls!
As this Thanksgiving season approaches the words from the song "What A Beautiful Name It Is" (the video we have posted on this website) has been resounding within our souls and we wanted to share it with you. This song reminds us of the true identity of the God that we serve…
Death could not hold You, the veil tore before You
You silenced the boast of sin and grave
The heavens are roaring the praise of Your glory
For You are raised to life again
You have no rival, You have no equal
Now and forever, Our God reigns
Yours is the Kingdom, Yours is the glory
Yours is the Name, above all names
How many times in your week are you weak and get distracted with the activities of work and life and forget or take for granted who our God is? This song reminds us of just who our God really is. God is full of untold power and majesty. There is nothing or no one that we could ever compare to Him. He is Matchless! This is our God!
Instead of becoming distracted by our lives and circumstances, we need to focus on the One who brings us life, the One who helps us rise above our circumstances. We need to be thankful and give Him the honor that He deserves.
Phillipians 2:9-11(NLT) Tells us, "Therefore, God elevated him to the place of higher honor and gave Him the name above all other names, that at the name of Jesus every knee should bow, in heaven and on earth and under the earth, and every tongue declare that Jesus Christ Is Lord, to the glory of God the Father."
This Thanksgiving season, let's give Him the honor that he truly deserves!
inHERitance Women's Conference
Abandoned Completely To Him
Need a time away, a time of refreshing after that busy holiday season? We have a great opportunity for you! This year we are pleased to announce our inHERitance Women's Ministries, Abandoned Conference! Please join us Friday evening, January 12th and Saturday the 13th at
The Carlisle Inn of Walnut Creek
. Come relax and refresh both physically and spiritually with us in beautiful Holmes County. We are so happy to be able to offer this opportunity and so excited about what God has in store for each of you that weekend! The conference cost of $70 includes registration, hotel and breakfast. We never want cost to inhibit anyone from participating. If cost is an issue, please see Lyn or Gina. Sign up in the foyer at church.
inHERitance Bible Study Sunday School
We are excited to announce that our new Bible

study will begin on Sunday, August 13th! It is a study from Jennifer Rothschild called Me, Myself, and Lies. Click below for a small taste of what we will be diving into.
.Me, Myself, and Lies is a video-driven women's Bible study that encourages them to clean out the junk in their minds and replace hidden negative thoughts with positive truths from God's word. Words are powerful. Especially the words women speak to themselves. All too often, what they say to themselves when they lie in bed at night or look in the mirror in the morning is not even close to the words God wants them to speak to their souls. According to Rothschild, what we think about often has a ripple effect on nearly every area of our lives.
(http://www.lifeway.com/n/Product-Family/Me-Myself-&-Lies)
This study will be held every Sunday Morning at 9am in the inHERitance Bible Study Classroom. The books will be $12.99. If you cannot cover the cost of the book, please let us know and we will make sure you get one. We never want cost to prevent anyone from participating. We love having each of you contribute your background, experiences, and knowledge to the studies. We love studying God's Word with our fellow soul sisters and look forward to gathering with each of you as we learn more about God's unfailing love!
Please follow these guidelines for participating in the Secret Sister program: The program will begin in July and conclude in December..
Please remember to pray for your secret sister and lift her needs up before the Lord.

Please send a note of encouragement at least monthly. It may be something as simple as dropping an anonymous note into their church mail box or sending them a card just encouraging them and letting them know you are uplifting them. Feel free to give small tokens such as candy or inexpensive items that let them know you are thinking of them.

If your secret sister has a birthday within the period from July to December, we ask that you please send them a gift. (Not to exceed $10.)

In December will we do our reveal. We ask that each participant bring a special gift for their secret sister to reveal who they are. (Not to exceed $10)

Please look at this as an opportunity to minister to another sister at Crossroads and bless them through prayer and encouragement! These little uplifting tokens of love can be such a blessing! Let's be encouragers of one another!
inHERitance Life Offering
The inHERitance Life Offering is one of the methods we use to collect funds to support outreach. Currently, our funds collected will go to support OneEighty's Every Woman's House projects. We have committed as a group to help with not only our funds, but with other resources, such as our talents and time. Every Woman's House is a safe haven for those that have suffered domestic violence or sexual assault and their families.
This past year we are happy to report we raised $740 to purchase baby monitors. Please consider giving offerings at the church designated for the inHERitance Life Offering for OneEighty. These funds will go towards purchasing items for this year's projects. You may also help by contributing actual goods to "Project Slumber" or "The Teen Gift Project". CLICK HERE to download information about the items we are collecting to donate.
gracefull Conference 2017
FIERCE Women's Conference 2016
Every Women's House Christmas Donation Event
THANK YOU to all the women that helped with the Every Woman's House Christmas Donation Event!
InHERitance Conference 2014
Please Join Us In Sunday Morning Service on
November 26th to hear our future Missionary to Honduras Danisia Ruffin!
Click
here
to be added to our email list!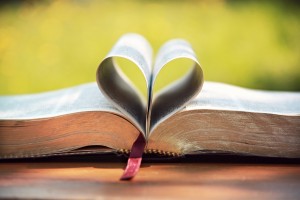 Your thoughts are important to us. Please click here to give us your feedback.