WELCOME TO CROSSROADS
If you are joining us for the first time, welcome! Please feel free to wear what you are comfortable in. You will see some in jeans and flip flops, others dressed in business casual.
SUNDAY MORNINGS
When you come in before Sunday School, (also before the Worship Service), there are light refreshments of fresh coffee, tea, donuts or cookies in the foyer. Make yourself at home. Sunday School begins at 9:00 and the Worship Service begins at 10:00. We encourage you to arrive a little early to fellowship and meet new people! We would love to know more about you!
SUNDAY EVENINGS
An evening service is held every second and last Sunday of the month. The service begins at 6:00, and is very laid back and "come as you are." It's a time of worship music, a weekly challenge, and a time of personal and corporate prayer. Come share your needs and praises, and let us pray with you!
COMMUNION
Communion is served once a month. Here at Crossroads, we serve "open communion," which means anyone who has accepted Christ is free to join us. There will be a time of prayer, then as a congregation, we will partake together.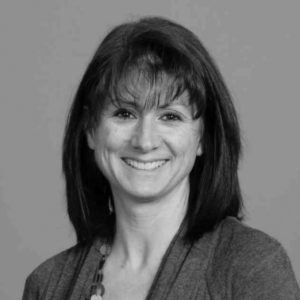 WHAT IS CROSSROADS ABOUT?
OUR MISSION
Serving God, we are real people motivated to reach, connect
OUR VISION
To grow individually and collectively in worshiping God, evangelizing the lost, discipling believers, and demonstrating compassion.
MINISTRIES
At Crossroads, we feel it is important for you to feel at home. We also feel it is important that you get to know everyone, and fellowship together more than just on Sunday morning. Crossroads offers several activities and groups
(for all ages) for you to fellowship, and meet new people who are fellow believers.
SUNDAY WORSHIP & TEACHING
We love building faith!
Feb 10, 2019

Proof We Have Been with God

Feb 10, 2019

Special Music 2-10-19

Feb 3, 2019

Blocking Out Time for God

Jan 13, 2019

Taking the Next Step by Being Baptized in the Holy Spirit

Jan 13, 2019

Special Music 1-13-19

Jan 6, 2019

Taking the Next Step

Jan 6, 2019

Special Music 1-6-19

Dec 30, 2018

Influencers

Dec 30, 2018

Special Music 12-30-18

Dec 2, 2018

The Ultimate Gift: Unwrapping Christmas
OUR DOCTRINE
Here are sermons you can listen to that explain, in depth, about some of our beliefs.
WINGS OF PRAYER
There are many times when we need others to come together in prayer with us for needs in our lives. Here at Crossroads, we would be honored to be there for you and help lift your needs up in prayer to the Lord, or spread your praise reports to give Him the glory.
We call this email prayer chain "Wings of Prayer." Be assured that whatever prayer request you send or call in will be taken before the Lord by this faithful group of people. It is completely free and anyone can join who wants to pray and uplift each other in a time of need.
MISSIONS
In Matthew 28:19-20 Jesus said…
Therefore, go and make disciples of all the nations, baptizing them in the name of the Father and the Son and the Holy Spirit. Teach these new disciples to obey all the commands I have given you. And be sure of this: I am with you always, even to the end of the age.
Crossroads has designated the first Sunday of each month as BGMC Sunday. Boys and Girls Missionary Challenge – BGMC is the Assembly of God's mission program for kids (and kids at heart) that instills a heart of compassion to reach the lost through praying, giving, and going. All funds raised through BGMC go to meet critical needs around the world; such as feeding programs, water wells, Bible schools, curriculum, and whatever else a missionary needs in their part of the world.
We believe it is our duty to help fulfill this great commission given to us by our Lord. One way we do this is through our support of missionaries at home in the US and around the world. It is our hope this webpage will help you remember to pray for our missionaries and to stay in touch with the work being accomplished by each of them.
VOLUNTEER OPPORTUNITIES
Here at Crossroads, our ministries are growing and growing!
ONLINE RESOURCES
Need additional resources to help you when you are studying your Bible?
Here are some resources you can take with you anywhere.
DAILY DEVOTIONAL
Interested in receiving inspiration from the internet when you log on and get your email? Did you know you could receive a devotional via email? CLICK HERE to sign up for a devotional that fits your lifestyle. Whether you would like a daily, weekly, men's, women's, teen's or leadership devotional, this website can provide daily inspiration from God's Word.
BLUE LETTER BIBLE
The Blue Letter Bible Project has a wealth of resources to help you dig deeper. It contains multiple translations of the scripture, search tools, concordances, commentaries, and much more. CLICK HERE to access this useful site.
DAILY BIBLE VERSE
VISIT CROSSROADS THIS SUNDAY



CROSSROADS
PHONE:
OFFICE HOURS:
Tuesday-Thursday: 9:00AM-1:00PM
Monday and Friday: various (call)
CONTACT OUR PASTORs
LEAD PASTOR |
MIKE BOGGS
boggs@crossroadscreston.org
YOUTH |
JASON BRODHAGEN
jbrodhagen@crossroadscreston.org
Our fellowship is part of the General Council of the Assemblies of God, and we adhere to their